Latest Publications from Regina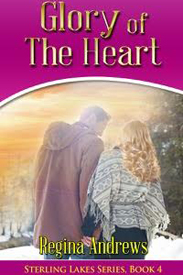 Glory of the Heart
Perrin Marlowe, a war hero, has based his life on the ideals of his father and pursued a livelihood in the realm of stonework and masonry. Returning to Sterling Lakes, he finds the truth about his past. At the same time, Detective CC Cogshell has started a new life in Sterling Lakes, but will that move lead her to places she never dreamed of going?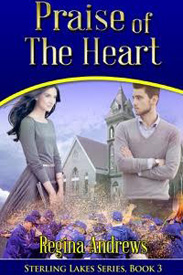 About

Award-winning author Regina Andrews, a resident of Providence, RI, grew up in the nearby seaside village of Barrington. After graduating from Providence College she attended the University of Delaware, eventually earning her master's Degree in American Civilization from Brown University. The author of numerous works, Regina is currently working on the Sterling Lakes Series. In November 2010, Destiny's Designs won the AKW Books 2010 eBook of the Year award for Fiction. Her hobbies include travel, museums, theater, reading, music singing and gardening.
Regina is involved in numerous community organizations, and is a radio host for In-Sight, an association for the visually impaired. She and her husband share their home with a semi-feral cat named Queen Tiana, whom they rescued from a shelter.