Latest Publications from Regina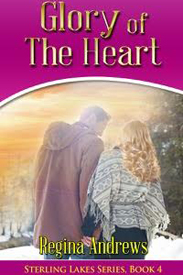 Glory of the Heart
Perrin Stafford, a war hero, has based his life on the ideals of his father and pursued a livelihood in the realm of stonework and masonry. Returning to Sterling Lakes, he finds the truth about his past in the attic of CC Cogshell's house – and for CC, who has started a new life in the rural New England town, this seminal move in her life as she leaves a terrible relationship may lead her to places she never dreamed of going. It is through the past that they will both be able to move into their futures...will it be a future that they can share together?
» Glory of the Heart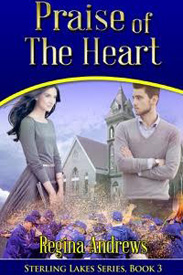 » Praise of the Heart
About

Award-winning author Regina Andrews, a resident of Providence, RI, grew up in the nearby seaside village of Barrington. After graduating from Providence College she attended the University of Delaware, eventually earning her master's Degree in American Civilization from Brown University. The author of six inspirational romances, Regina is currently working on the nine-book Sterling Lakes Series for Desert breeze Publishing. In November 2010, Destiny's Designs won the AKW Books 2010 eBook of the Year award for Fiction. Her hobbies include travel, museums, theater, reading, music singing and gardening.
Regina is involved in numerous community organizations, and is a radio host for In-Sight, an association for the visually impaired. She and her husband share their home with a semi-feral cat named Queen Tiana, whom they rescued from a shelter.